Blog
Cleaning and maintaining your conservatory blinds
May 2nd, 2011
We're often asked by our customers how pleated conservatory blinds fixed to a conservatory roof should be cleaned and maintained.  When we fit your conservatory roof blinds we will show you how to do this yourself and we also include full cleaning instructions in our customer care pack.  However, we know that some of our customers would prefer us to do this professionally so they know it is done properly without any risk of damaging the blinds.
With this in mind we are now offering a conservatory blinds maintenance service (roof blinds only) at a cost of just £95 plus VAT, in addition to our free 5 year manufacturing guarantee.  
We will contact you around the first anniversary of us fitting your conservatory blinds to see if you would like us to visit to perform this service.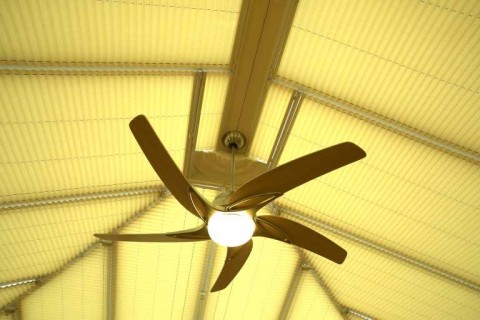 During the visit we will:
release the conservatory blinds
dust off the backs of the conservatory blinds to remove any dead flies and insects
replace the conservatory blinds
thoroughly check the tensions of the conservatory blinds are still correct to guard against sagging
perform a general check of all the conservatory blinds to ensure they are working in good order.
The whole process will take a couple of hours, after which you'll be happy in the knowledge that your conservatory blinds have been properly maintained and serviced.
This service is an optional extra in addition to our 5 year manufacturing guarantee and does not affect your statutory rights.